I've been lurking in icon communities lately without actively participating. Now that summer break has arrived and I have a little spare time for my interests and hobbies, I plan to take advantage of these two challenges that are currently accepting entrants:
wd_lims
is hosting
a rumble with a Tarot card theme
. I am very excited to see what kind of challenges will emerge!
disney_hush
is also
hosting their 11th LIMS round
with a heroic theme - heroes!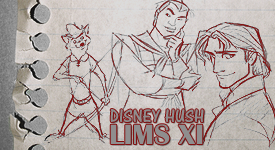 I look forward to posting my efforts in the future!